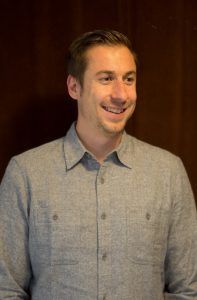 PastorEd@foothillsfellowship.org
Associate Pastor
PastorRyan@foothillsfellowship.org
My wife, Jeanie, and I have ministered to the church family at Foothills Fellowship for 35 years, coming to this faith community during my seminary years. Both of us were born and raised in New Jersey and came to a personal faith in Christ while in our 20's. We met at a bible study at the Jersey shore and were married in 1980. In 1981 we moved to Denver so as to attend Denver Seminary, and I graduated in 1984. We have 2 grown children, Ryan and Allyson, both of whom are committed to the Lord and the work of His kingdom. I enjoy reading, watching sports and good shows, and working out and barbecuing in the Summer.
As you might be able to tell from his last name, Foothills has been Ryan's church home for many years. Together with his wife, Adrienne, Ryan coordinates the young adult ministry at Foothills, where his other responsibilities include teaching and preaching. Ryan holds a PhD in systematic theology from the University of Edinburgh, UK. However, if it were possible to write a PhD on the Denver Nuggets, that would have been his first choice. When they are not working, Ryan and Adrienne enjoy being outside, traveling, binge-watching TV shows, and chasing around their horribly-behaved dog, Daphne.
Administrative Manager
Tom@foothillsfellowship.org
Treasurer
Treasurer@foothillsfellowship.org
I have been a member of Foothills since 1998. I served as an elder for the church for about 10 years up until the end of 2015 and have served as Administrative Manager for seven years. My wife, Elaine, passed away in 2012 after 35 years of marriage, but I am blessed to live very close to my daughter, Mindy and her family. Additionally I have three adult children in the eastern U.S. and have a total of 11 grandchildren living in Colorado, Ohio and Pennsylvania! I have been a Christian since 1978 and am grateful every day for having the Lord in my life. I am a voracious reader and I love sports of all kinds, especially the NBA.
Shelley is a Colorado native who graduated from CU Denver and worked as a software engineer at Martin Marietta for 5 years before switching gears to be a full-time mother and homeschooler to three sons. She has been a member of Foothills Fellowship for over 30 years and has been serving as Treasurer since 2013. Shelley enjoys spending time with her family including eight grandchildren who live with their parents in San Antonio, Texas and Cameron, North Carolina. She and her husband Wayne enjoy hiking, biking and various outdoor adventures.
"And I will give you shepherds after my own heart, who will feed you with knowledge and understanding." - Jeremiah 3:15
I am married to my beautiful bride, Donna (September 1982). We have a wonderful daughter Sarah, son-in-law Danny and beautiful grandson, Graham. We all attend Foothills as a family and are active in its many ministries. We began attending Foothills in 1989 and truly consider the church a part of our family. We love to spend time together as a family attending church, going out to eat and enjoying the many activities that this state has to offer. I am passionate about God's Word and enjoy teaching in Sunday School and in our Care Group. I am a big Doctor Who fan; Doctor #4 was the best! I love to travel and spend time in Mexico as often as possible.
Foothills Fellowship has been my church home for over 20 years. Over that time, I've served as an Awana Leader, Sunday School Teacher, Audit Committee member, and music board operator: I've served on the elder board for two years. I married my lovely bride Jeffy at Foothills Fellowship in 2010, and we currently teach the 4th-6th Sunday School class. Our son Geoff attends Foothills Fellowship with us and he is active in the youth group and serves in Children's Church. Our two grown daughters, Rachel and Dana, grew up in Foothills Fellowship and currently reside outside the Denver area. I enjoy spending time with my family and hunting, hiking, and following the Broncos and the Buffs.
My wife, Darlene, and I have been happily married since 1977. Along with our son Matthew, we began attending Foothills Fellowship in the summer of 1992. We were immediately taken with Pastor Ed's messages, the Youth Group opportunities for Matt, and the true sense of community we experienced. Foothills Fellowship has excelled in giving us the opportunity to grow spiritually and to serve. After several years of attending the church, and serving in a variety of ministries, I was elected to the Elder Board and have since served several terms in that capacity. It is a pleasure to be involved at Foothills and to see the Lord at work in our congregation and community. God has a great plan for Foothills Fellowship and we look forward to being a part of it.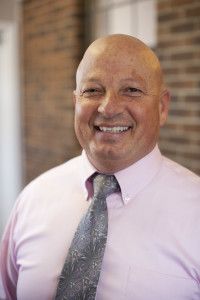 My lovely wife, Sarah, and I have been members of Foothills Fellowship since 2002. We have four fantastic children (Teylor, Keyla, Eryn and Dylen). In recent years I served our church as the Maintenance Deacon, and Sara and I taught Sunday School for many years as well. Sara and I are now actively involved with the Junior and Senior High Youth. For the past three years I have been a part of the Praise and Worship Team, singing and playing the drums. I enjoy golf, spending time at the gym and, most of all, spending time with my family.